Prevenzione delle lesioni al legamento crociato anteriore, è possibile?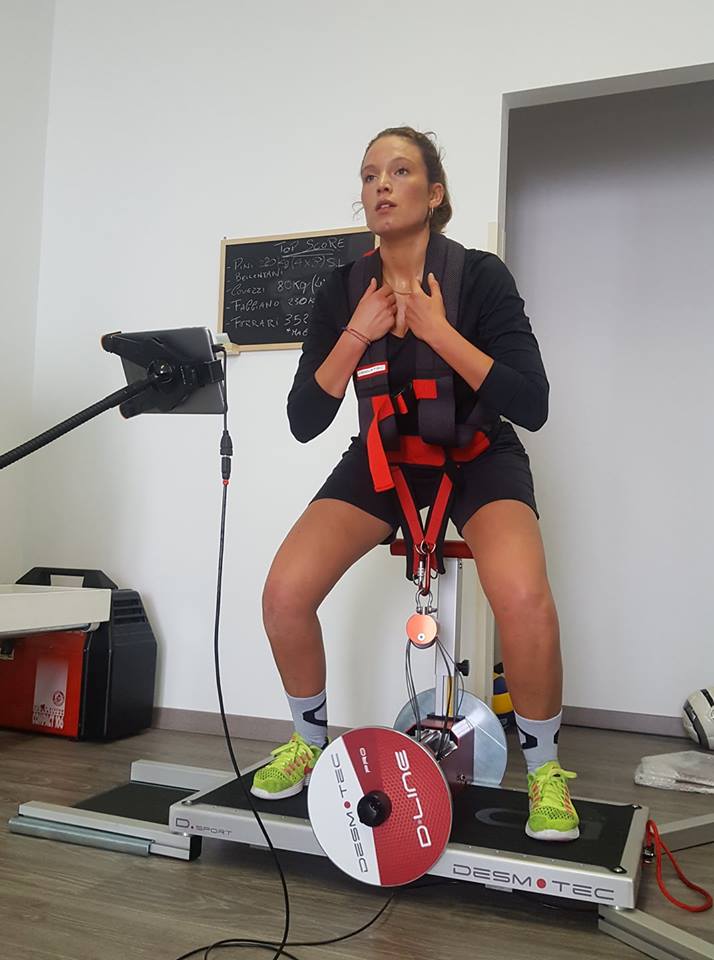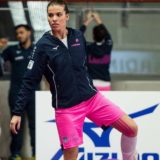 Lo sapevi che?
gli sportivi tra i 19 e i 25 anni sono la categoria più a rischio per questo tipo di infortunio
le donne hanno un rischio aumentato rispetto agli uomini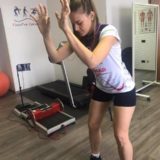 Le lesioni del legamento crociato anteriore possono fermare una fiorente carriera sportiva o impedire a un giocatore di raggiungere il suo pieno potenziale, a volte possono rappresentare anche la fine della carriera di una carriera sportiva. Inoltre, l'infortunio al LCA ha un alto costo fisico, emotivo e finanziario per l'atleta e cosa molto triste è che un'alta percentuale di lesioni al LCA può essere prevenuta.
La ricerca scientifica afferma che una percentuale tra il 50-70% di lesioni al LCA può essere prevenuta con programmi di prevenzione o con programmi di allenamento neuromuscolare.
Cosa sono i programmi neuromuscolari?
Sono programmi studiati per migliorare la forza, la flessibilità, il controllo, l'equilibrio e la coordinazioe del paziente/atleta. Un tipico programma prevede una serie di esercizi che includa ciascuno dei componenti sopra citati, sono inoltre sport specifici.
I programmi sono generalmente utilizzati come attività di riscaldamento, durano tra i 15 e i 30 minuti e vengono generalmente implementati 2 volte a settimana e prima delle partite.
I programmi neuromuscolari più largamente ricercati sono il PEP e lo SPORTSMETRICS. Entrambi riducono il rischio di lesione del LCA, migliorano i test di performance, come il test di velocità, di agilità, di salto verticale, di forza degli addominali e di massima capacità aerobica.
Storicamente i programmi sono stati ideati e implementati per ridurre il rischio di lesioni al LCA, ma ciò che si sta evidenziato a livello scientifico è che tutti i tipi di lesioni al ginocchio (50%) e agli arti inferiori (22%) possono essere ridotti con l'implementazione di questi programmi. Nonostante questa evidenza, purtroppo gli incidenti si verificano ancora a un ritmo allarmante. La ragione di questo picco nel tasso di infortuni è senza dubbio multifattoriale, ma spesso allenatori, giocatori, genitori affermano di non avere tempo per portare avanti il programma di allenamento. Bastano 15-30 minuti in più per sessione e giocatori, allenatore e team raccoglieranno i frutti con tassi di infortunio più bassi, migliori prestazioni del giocatore, maggiore continuità del team e maggiore successo della squadra.
Cosa accade se non viene effettuato un programma specifico?
Nel caso in cui tutte queste informazioni utili cadano nel vuoto, ci sono certamente atleti "ad alto rischio" che dovrebbero essere identificati durante lo screening pre-stagionale, dovrebbero essere informati che condurre programmi settimanali di allenamento neuromuscolare durante la stagione è un importante fattore preventivo. Questi giocatori sono:
giovani di età compresa tra 14-18 anni;
maschi di età tra 19 e 25 anni;
(questi gruppi di età hanno la più alta incidenza di lesioni al LCA rispetto a qualsiasi altra fascia di età);
quelli con una storia passata di lesione del LCA: è ampiamente documentato in letteratura che la storia passata è un fattore che contribuisce al danno futuro. Inoltre, è stato riscontrato (in soggetti di età inferiore ai 18 anni al momento del danno primario) un tasso di fallimento del 12% al follow-up a 5 anni e il 10% di danno al LCA al lato opposto entro 5 anni;
gli atleti con storia attuale o pregressa di dolore all'articolazione femoro-rotulea: si pensa, infatti, che tale dolore sia un precursore del danno al LCA
quelli con una storia familiare di lesioni al LCA (madre o padre).
Inoltre, i fattori ormonali (rischio più elevato nella fase pre-ovulatoria) e i giocatori che stanno attraversando una fase di crescita devono essere monitorati regolarmente modificando l'allenamento riducendo, di conseguenza, durante la stagione pre-campionato e la stagione agonistica il rischio di lesione del LCA.
Dalla letteratura, le giovani donne sono costantemente identificate come un gruppo ad alto rischio, è fondamentale pertanto divulgare le conoscenze sulla prevenzione infortuni, per evitare recidive o nuovi infortuni al LCA.
F

isio

P

ro 

C

orreggio, il partner 

V

incente per la riabilitazione dello 

S

portivo

Bibliografia:

1. Donnell-Fink LA, Klara K, Collins JE, Yang HY, Goczalk MG, Katz JN, et al. Effectiveness of Knee Injury and Anterior Cruciate Ligament Tear Prevention Programs: A Meta-Analysis. PloS one. 2015;10(12):e0144063. PubMed PMID: 26637173. Pubmed Central PMCID: PMC4670212. Epub 2015/12/05. eng.

2. Gagnier JJ, Morgenstern H, Chess L. Interventions designed to prevent anterior cruciate ligament injuries in adolescents and adults: a systematic review and meta-analysis. The American journal of sports medicine. 2013 Aug;41(8):1952-62. PubMed PMID: 22972854. Epub 2012/09/14. eng.

3. Taylor JB, Waxman JP, Richter SJ, Shultz SJ. Evaluation of the effectiveness of anterior cruciate ligament injury prevention programme training components: a systematic review and meta-analysis. British journal of sports medicine. 2015 Jan;49(2):79-87. PubMed PMID: 23922282. Epub 2013/08/08. eng.

4. Noyes FR, Barber Westin SD. Anterior cruciate ligament injury prevention training in female athletes: a systematic review of injury reduction and results of athletic performance tests. Sports health. 2012 Jan;4(1):36-46. PubMed PMID: 23016067. Pubmed Central PMCID: PMC3435901. Epub 2012/09/28. eng.

5. Finch CF, Twomey DM, Fortington LV, Doyle TL, Elliott BC, Akram M, et al. Preventing Australian football injuries with a targeted neuromuscular control exercise programme: comparative injury rates from a training intervention delivered in a clustered randomised controlled trial. Injury prevention : journal of the International Society for Child and Adolescent Injury Prevention. 2016 Apr;22(2):123-8. PubMed PMID: 26399611. Pubmed Central PMCID: PMC4819647. Epub 2015/09/25. eng.

6. Finch CF, Kemp JL, Clapperton AJ. The incidence and burden of hospital-treated sports-related injury in people aged 15+ years in Victoria, Australia, 2004-2010: a future epidemic of osteoarthritis? Osteoarthritis and cartilage / OARS, Osteoarthritis Research Society. 2015 Jul;23(7):1138-43. PubMed PMID: 25749009. Epub 2015/03/10. eng.

7. Swart E, Redler L, Fabricant PD, Mandelbaum BR, Ahmad CS, Wang YC. Prevention and screening programs for anterior cruciate ligament injuries in young athletes: a cost-effectiveness analysis. J Bone Joint Surg Am. 2014 May 7;96(9):705-11. PubMed PMID: 24806006. Pubmed Central PMCID: PMC4001460. Epub 2014/05/09. eng.

8. Sanders TL, Maradit Kremers H, Bryan AJ, Larson DR, Dahm DL, Levy BA, et al. Incidence of Anterior Cruciate Ligament Tears and Reconstruction: A 21-Year Population-Based Study. The American journal of sports medicine. 2016 Jun;44(6):1502-7. PubMed PMID: 26920430. Epub 2016/02/28. eng.

9. Morgan MD, Salmon LJ, Waller A, Roe JP, Pinczewski LA. Fifteen-Year Survival of Endoscopic Anterior Cruciate Ligament Reconstruction in Patients Aged 18 Years and Younger. The American journal of sports medicine. 2016 Feb;44(2):384-92. PubMed PMID: 26759030. Epub 2016/01/14. eng.

10. Myer GD, Ford KR, Di Stasi SL, Foss KD, Micheli LJ, Hewett TE. High knee abduction moments are common risk factors for patellofemoral pain (PFP) and anterior cruciate ligament (ACL) injury in girls: is PFP itself a predictor for subsequent ACL injury? British journal of sports medicine. 2015 Jan;49(2):118-22. PubMed PMID: 24687011. Pubmed Central PMCID: PMC4182160. Epub 2014/04/02. eng.

11. Smith HC, Vacek P, Johnson RJ, Slauterbeck JR, Hashemi J, Shultz S, et al. Risk factors for anterior cruciate ligament injury: a review of the literature-part 2: hormonal, genetic, cognitive function, previous injury, and extrinsic risk factors. Sports health. 2012 Mar;4(2):155-61. PubMed PMID: 23016083. Pubmed Central PMCID: PMC3435909. Epub 2012/09/28. eng.

12. Wild CY, Steele JR, Munro BJ. Why do girls sustain more anterior cruciate ligament injuries than boys?: a review of the changes in estrogen and musculoskeletal structure and function during puberty. Sports medicine (Auckland, NZ). 2012 Sep 1;42(9):733-49. PubMed PMID: 22784194. Epub 2012/07/13. eng.

13. Hewett TE, Zazulak BT, Myer GD. Effects of the menstrual cycle on anterior cruciate ligament injury risk: a systematic review. The American journal of sports medicine. 2007 Apr;35(4):659-68. PubMed PMID: 17293469. Epub 2007/02/13. eng.

14. Wild CY, Munro BJ, Steele JR. How Young Girls Change Their Landing Technique Throughout the Adolescent Growth Spurt. The American journal of sports medicine. 2016 May;44(5):1116-23. PubMed PMID: 26912286. Epub 2016/02/26. eng.